Meet the Maker
Jennifer Strange
I love working with leather and designing embroideries as well as knitting, crochet, sewing and other crafts. I am keen to promote and teach, making sure these skills are not lost and people get to experience the satisfaction you get from creating something either for yourself or as a gift.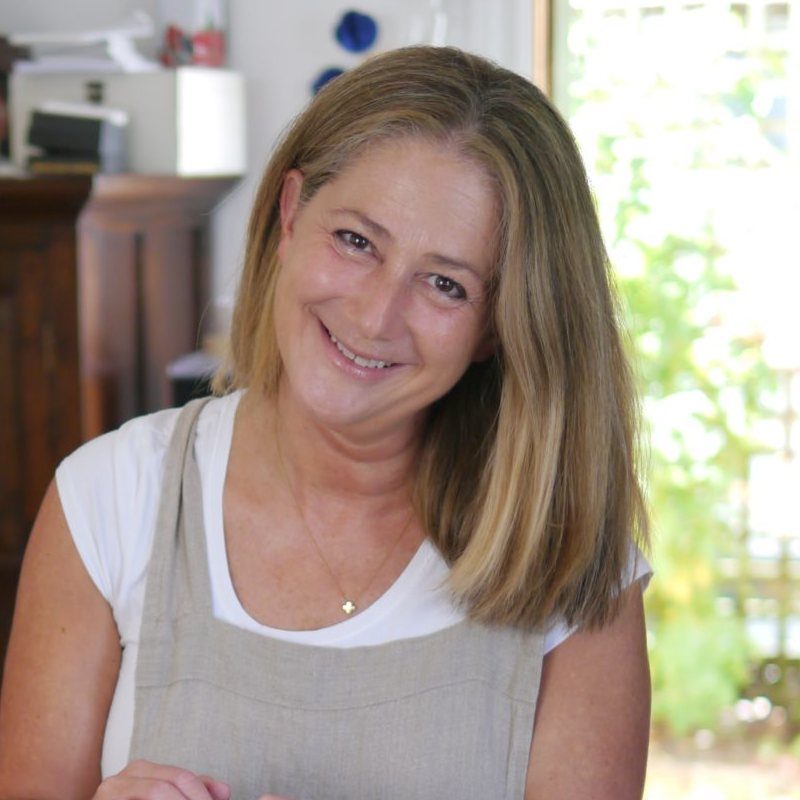 My start in crafts was with knitting before I started school and I was an enthusiastic sewer making my first 'designer' dress in my teens. I also learnt basket weaving and leather carving at night classes. I knitted a Mondrian inspired jumper soon after leaving school and Mondrian is still one of the designers who inspires me as well as Roger Vivier, Florence Broadhurst and William Morris.
My logo is the acorn which represents new growth and the tree is becomes is strong and dependable – values I aspire with. I started cross-stitch while travelling a lot with my jobs and have been adding new skills along the way with shoe and handbag design and manufacturing courses as well as needlecraft lessons for Whitework and Blackwork. I have recently also attended classes with Philippa Turnbull and Nicola Jarvis.
I truly believe in how rewarding creating is and doing crafts teaches valuable life skills such as problem solving, patience, accuracy and of course is a great stress breaker. I believe it can be for yourself or for a gift and people will appreciate the skill involved.
Keep creating and learning!